- PLEASE REVIEW OUR SPONSORED POST, THANK YOU -
East Coast Income Property Showcase
Are you interested in adding a few rental properties to your portfolio, but are not quiet sure where to find the resources your need to make it happen. Well, if so, don't miss the very first East Coast Income Property Showcase by the Real Wealth Network. The event will be held in a beautiful resort in Orlando, Florida.
At this exclusive event, investors can meet their favorite turnkey rental property companies from:
Detroit, MI
Cleveland, OH
Cincinnati, OH
Birmingham, AL
Huntsville, AL
Orlando, FL
Jacksonville, FL
Tampa, FL
Pittsburgh, PA
Chicago, IL
Houston, TX
Indianapolis, IN
Atlanta, GA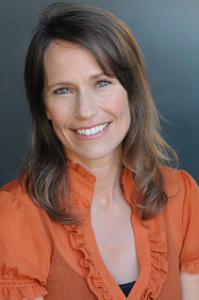 Plus, Kathy Fettke, co-CEO of Real Wealth Network, will share her year-end housing wrap up and predictions for 2018. This will be an all-day event held at a beautiful spa resort in Orlando, Florida. We have negotiated a discount if you wish to stay for the weekend. Rooms have been discounted to $129 for a single and $149 for a double. Details coming soon. (We will send you the hotel information and the discount link once you've registered.)
The resort will also host a cocktail reception for us at 5 pm, followed by a tour of the property.
On Sunday, there will be an optional tour of investment property in the Orlando area, or just chill out by the pool or at one of the many nearby Disney resorts.
Ticket price:
$25 (All registration fees will be fully donated to the hurricane victims in both Texas and Florida)
Property Examples:
Are you ready to build your wealth with real estate?
Reminder: There are never any back-of-the-room, high-pressure sales at these events. Instead, you can learn about the markets, meet the property managers and R.E.A.L. Turn-Key Operators, talk to other investors, and get real answers to your real estate investing questions.
For more information, please visit: http://realwealthnetwork.com/live-event/
---
Save
Save
Save
Save
Save
Save
Save
Save