Learn Why Tim Sold His Real Estate Agency Business to Concentrate on His New Mantras: Balance & Barbecue
Award winning real estate entrepreneur Tim Herriage is cooking up something new for investors and business owners. Have you reserved your seat at the table yet?
Tim is the real deal. You probably know him from some of the sizable and influential companies he's worked with in the industry already. Now he has refocused and is serving up some new opportunities for serious investors.
Tim Herriage – The Serial Entrepreneur Turns Foodie
You may know Herriage as the Managing Director of Blackstone's B2R Finance. He's done a lot since then. He's also managed franchisee development for HomeVestors, founded and sold off REI Expo, and then founded the 2020 REI Group of companies, encompassing insurance, finance, acquisitions, dispositions and fund management.
He has also bought more than 1,500 single family properties and closed on over $1B worth of deals. He's cone $3k house deals and $230M transactions too. Needless to say, if you want to get in a room with a really smart and experienced real estate investor and dealmaker, Tim Herriage is probably at the top of your list. 
Switching Gears 
Last time we caught up with Herriage, he was putting the pedal to the metal in a mustang. This time he was hoping into a truck to head down to San Antonio to check out some potential Airbnb real estate deals with his son.
If you've visited the 2020 REI website recently you will have seen some big news. Tim recently sold most of the companies in March 2019.
He remains in a strategic advisory role with these companies. The exceptions are his home buying company, his insurance company REI choice, and much of the underlying technology that made these ventures successful.
You'll now find him via his new website and podcast Business and BBQ at TimHerriage.com, as well as at a new series of live mastermind groups.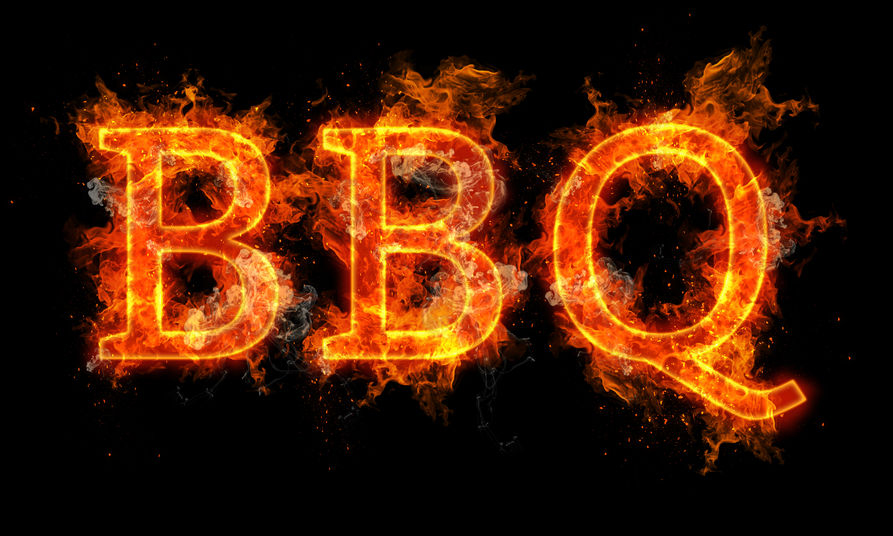 Why BBQ is so Important 
You can even be gluten free or a vegetarian and still have a great appreciation for BBQ and grilling. Eating together and the smell of the food on the grill is really the epitome of the American Dream. It's as much a core part of the DNA of it as real estate.
It's social connection, it's shared passion, it's delicious and it is a great reward for the work we put in. 
Yet, how crazy is it that you can even be a multi-millionaire business owner, and not find time to go visit a local BBQ place you've had your eye on for years. That's the catch of the American Dream. The fine print they don't warn you about on the label. It's the land of opportunity, but if you aren't careful, you'll quickly lose sight of your real why and be time poor.
Even with all the success that Tim has obviously enjoyed as businessman and deal-maker, he woke up to the fact that he was way busier than he needed to be.
He was creating new jobs for himself, that he didn't really need. Ones that could take him further from spending time with his family, and why he set out to invest in the first place. 
So, he decided to start to schedule time to visit all the barbecue places he had been wanting to visit. He put them on his calendar. Then he began to realize what he was missing.
He not only developed his palate, but found a new passion, and many analogies and lessons that applied directly to life, finances and real estate. As he has applied these things, he's found a new sense of happiness and appreciation for value.
Now you'll find him injecting his restaurant reviews and BBQ tips into his new blog and podcast on a regular basis.
Refocusing & The Secret Ingredient 
The monumental shifts Herriage has recently made are all about refocusing on what's most important and what's most profitable. For him, that is largely, investing in rental property deals which can produce passive income and appreciate organically, as well as engaging others more socially, and regaining that time freedom to spend with those he cares about most.
He says if he had just purchased one more property earlier, and held it, his net worth could be up by another $5M today.
His top tip for both success in finances and BBQ? Patience. It's not an easy talent to master. Yet, if you've ever tried to cook a brisket you know it's all about keeping the fire at the right temperature and waiting long enough.
For great food and a great life, the roadmap and recipe is out there, it's just a matter of whether we choose to follow it and can wait for the best results.
Growth Versus Gains 
As Herriage has experienced all too well for himself, our culture seems to be all about the hustle, and go, go, go, without really thinking about it.
He asks, "If last quarters numbers were good, why do you need to hustle so fast and furious to best them again, just because everyone else is doing it?"
He poses whether it may make more sense to maintain those great numbers, and focus on cutting costs and being more efficient in order to enjoy both more profit and time freedom instead? This is especially true when aggressive growth can ultimately cannibalize what we really want most.
One of the great tools and areas which he has personally found an edge is in insurance. He is not only the founder of REI Choice Insurance, but its first customer and first to make a claim against his policy too. He's become passionate about sharing the savings that smarter insurance can offer real estate investors.
REI Choice can reportedly offer investment property policies for 30% to 50% less than other big popular national companies, while giving investors everything they need, and none of the things they don't. You can get a free quote for your properties online in 5 minutes, and they are backed by Lloyds of London.
Herriage adds that they have a far better record for paying out claims that names you may have been inclined to default to in the past.
Of course, when you serve others well and solve their needs, the growth comes too. REI Choice has been gaining traction at an incredible pace of around 50% quarter over quarter.
What's on the Menu 
So, where is Tim Herriage planning to eat next, and what are his next real estate investing moves?
Tim has a very bullish outlook for the US real estate market. He's looking forward to sharing that with other serious investors at his upcoming mastermind groups.  
For those who own rental property, are looking for more, and are equally generous in sharing their experience and adding value to others, Tim Herriage is hosting a private mastermind group in Texas in August, and yes, there will be BBQ on the menu. 50% of the seats are already taken.
You can reserve yours at REIMastermind.com.  
---
Tim Herriage is the Founder & CEO of 2020 REI Group, a collection of entrepreneurial real estate investment companies specializing in brokerage, acquisition, disposition, private equity, nationwide financing, and advisory services.
Herriage has been on the leading edge of the real estate investor space for over a decade, founding the REI Expo and previously serving as Managing Director for Blackstone's B2R Finance and Franchisee & Development Agent for HomeVestors® of America. Herriage has acquired more than 1,200 single-family investment properties and completed more than $1 billion in real estate transactions, predominately in the North Texas area.
In addition to being a seasoned entrepreneur, Herriage is passionate about creating and spreading opportunities for others to succeed in real estate investing by providing innovative financing offerings, quality education programs, and reliable structured investments. Through his private equity and fund management firm, Elevate Private Capital, Herriage and his team source and invest in strategic real estate assets, with the current fund focusing on providing investors with exceptional opportunities to benefit from the rapidly growing Dallas/Fort Worth residential real estate market.
Herriage also established Investable Realty to provide investors of all sizes with specialized brokerage and investment property finding services. Through DFW Investors, Herriage hosts resource-rich events for the local Dallas / Fort Worth investor community, providing guidance and support for investors in all stages of the investment life-cycle.