By Leon McKenzie, CEO, US Probate Leads
Did you know that there are a total of 2.789 billion social media users in the world? Did you also know that 81% of all Americans have a social media profile currently?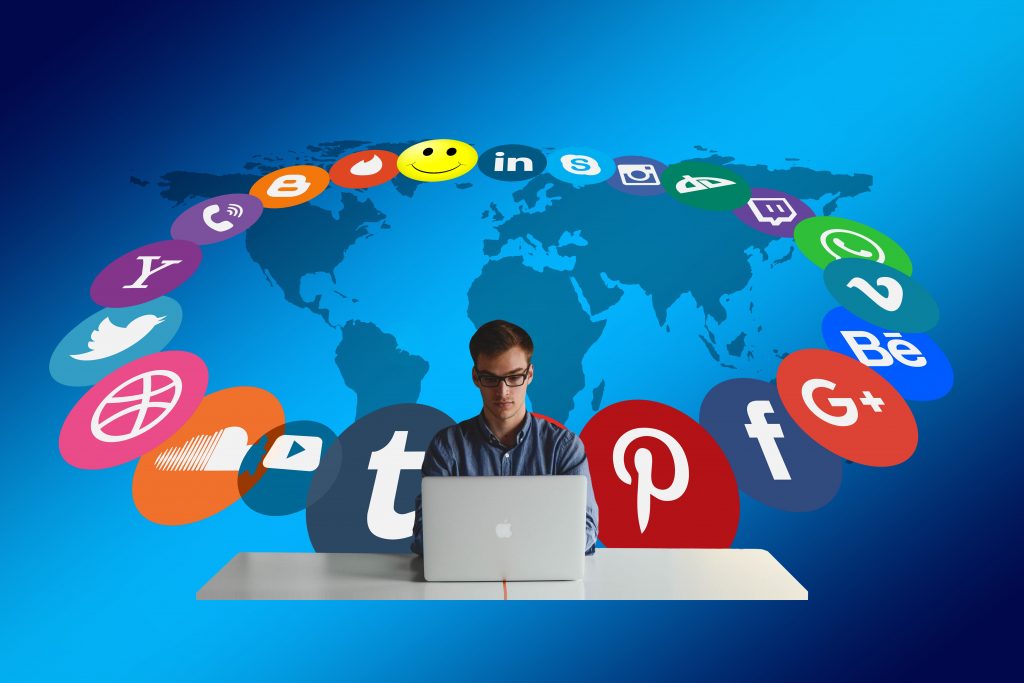 Impressive, isn't it?
It is precisely because of the popularity of social media that you should incorporate this platform within your marketing campaign.
If you don't, you are going to lose a lot of potential customers and home sellers who would otherwise have helped boost your business.
But before you make a foray into social media, here are some social media statistics and their implications that you would do well to pay attention to:
According to the National Association of REALTORS™, FSBOs accounted for at least 8% of all home sales by 2015. What is significant is the fact that many of these homeowners looking to sell will use their friends, relatives, and neighbors as mouthpieces to market their properties.
What These Numbers Imply:
Many of the people who will help a homeowner sell a home not only have offline relationships, but online ones as well. That means that they will talk about the homes that are available for sale with people in their social networks.
Considering the fact that 51% of home buyers find their homes via the internet, you cannot afford to underestimate the value of social media in your business. Where do you think they will go to ask for recommendations from when they decide to purchase a home? And who do you think will be in a good position to let them know about an available property?
To put it simply, if you do not have social media accounts, you face losing up to 51% of your potential client base. And that means you will struggle to sell any homes you invested in when the time is right.
Without social media platforms, you also stand to lose real estate leads that would otherwise have helped you get that property that you have always wanted.
Most first time home buyers are not willing to search for a home on their own. And yet despite the high demand for agency services, many realtors do not even bother to market their listings via social media.
What These Numbers Imply:
You would do well to offer your services as a real estate agent to first time home buyers. You can do this by placing ads on social media platforms like Facebook.
However, unlike most realtors, do not fear to market your listings via social media. You can choose to promote your listings once a week. During this time, you should ensure that you list all the homes that you have available for purchase and write a short description of each of them. If you do not promote your business in this manner every day, it is highly doubtful that your audience will get tired of it. Just politely ask people to share and then sit back and watch the power of referral marketing in play.
If you have invested time providing value to your audience in other ways, the results of marketing your listings on social media will be positive within a short time.
It is not surprising to see such a high number of users online make use of Facebook in their daily lives. This is by far the biggest social media platform available today. Statistics show that Facebook has at least 1.968 billion users worldwide!
What These Numbers Imply:
It does not matter whether you are in the business of buying homes or selling them. If you want to reach the widest target market available anywhere online, you cannot afford to ignore Facebook.
You could promote your business by marketing your listings on a regular basis. But before you do that, ensure that you provide value to your audience. This can be done through:
Short but informative social media posts
Regular Q & A sessions that allow you to educate your audience on various real estate issues like renovations, real estate business operations, staging, what to look for when buying a home etc.
Live and on-demand webinars that allow people to learn more about the real estate industry.
The beauty of it all is that Facebook will enable you to do all these things on one platform.
No matter which way you look at it, social media posts are more likely to be shared far and wide if you incorporate visual content within them.
What These Numbers Imply:
If you have a social media account, and your marketing efforts are not bearing fruit, it is time to analyze whether you have taken the time to include images.
Consider using high-quality detailed images of any listings you choose to market on social media. Incorporate infographics to not only increase the chances of your content being shared, but to also improve your online visibility and reputation.
Infographics can be based on reputable statistics about what is going on in your little corner of the real estate industry. For example, if you are a probate real estate investor, consider finding links that prove the benefits of probate properties for home buyers. Considering that over half of home buyers will find homes to buy online, an infographic showing the benefits of buying certain types of homes may be the ultimate determinant on what home they end up purchasing. And all those people on social media may help drive a huge amount of traffic to your site.
Social media is great for interaction with potential and existing clients. It is also wonderful for referral marketing. And eventually, many of the people who see the links you share on your social media page will show up on your business website – assuming that you have one.
What These Numbers Imply:
When you have half of home shoppers reading general home information via their mobile devices, it makes the nature of your website even more important.
Perhaps the first question should be: do you have a website? If not, what are you waiting for?
The second question is: is your site optimized for mobile users? If the answer is no, then you need to get moving to rectify the matter. According to We Are Social 2017 Global Overview Report on social media, there are 2.547 billion mobile social media users. It is for this reason that you need to move quickly to optimize your website for mobile device users.
If you don't rectify the issue of mobile site optimization, expect Google penalties to apply. This means that you will experience lower online visibility and ultimately, a lower amount of traffic.
And if you want to boost your real estate business, then not having a good website is counterproductive even if you spend time promoting your brand on social media. You are going to lose a lot of potential customers who would have wanted to learn more about your properties. Is that what you want?
The number of company decision makers that make use of social media in order to come to a decision regarding what to purchase or how to proceed is quite significant.
What These Numbers Imply: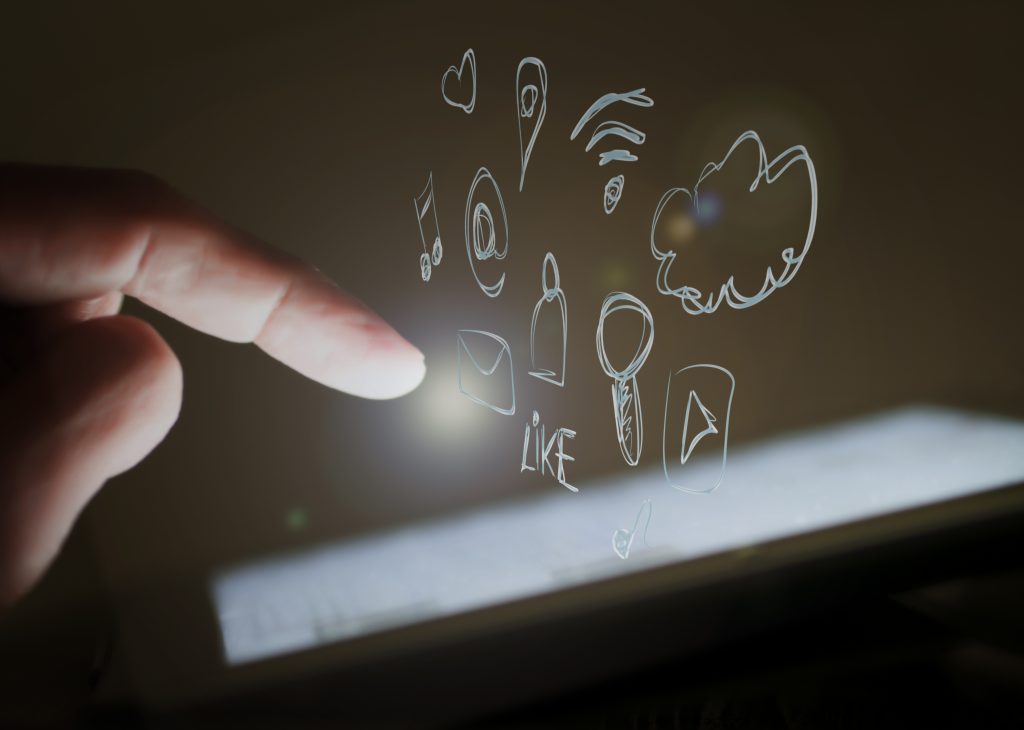 You cannot ignore the role of social media marketing when it comes to influencing decision makers. Suppose you have commercial properties that you would like to sell?
In order to appeal to the people at the top, you need to set yourself as an authority that VPs and CEOs can trust. And yet despite how effective social platforms can be for this purpose, only 27% of top companies say that their C-Level Executives are actively involved in social media.
If you want to stay ahead of the game, do what your competitors are not doing: use social media to elevate your real estate brand. Post long-form content on social media sites like LinkedIn and share your expertise on platforms like Facebook. Make sure that images of your properties appear on Instagram and Pinterest.
The more people you attract with your content, the higher the likelihood that you will attract the attention of decision makers as well. So when it is time for you to sell that commercial property to bring in the money, you are going to find a large audience that is willing to recommend your property to as many people as possible. In addition, you may just find the right buyer without much effort.
It takes work to market your real estate business on social media. But you know what? This type of internet marketing platform is free at the basic level, offers you the chance to appeal to a larger audience, and enables you to cultivate a good relationship with your potential and existing customers. All these things make it much cheaper and much easier for you to find and good properties that have a higher chance of getting sold easily when the time is right. It is therefore in your best interest to use social media to make a difference in your real estate business. What are you waiting for? Get started today!